Cashew Highlights

CASHEWNUT - a versatile health food
Consuming 28.3 gm of Cashew nuts, 5 days a week results in lowering the risk of diabetes by 27%. Has 82% unsaturated fatty acids which lowers the levels of cholesterol. Cashew nuts pack proteins, fats and vitamins to a high degree.....more »
Quality & Ethics
Quilon Food's insistence on quality, excellence and timely delivery, has ensured itself a market among the quality conscious consumers of the USA, UK, Japan, UAE, Germany, Singapore, The Netherlands...
more »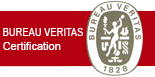 Welcome to Quilon Foods Pvt. Ltd.
Quilon Foods Pvt Ltd. reflects the KPP Group's tradition of excellence in all its operations. We combine technological advances with human skill to build quality throughout the various stages of processing and packaging. The company exports its products to diverse and discerning markets in the USA, UK, Australia, Japan, Turkey, Middle East, and the European Union, and maintains extremely good relationships with its customers all over the world.

Our Products