About us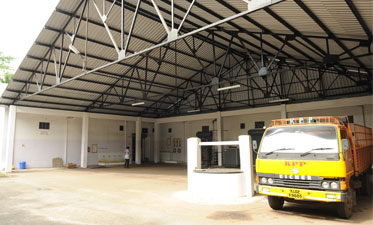 We are members of the reputed K. Parameswaran Pillai Group (KPP Group) of Kollam (formerly known as Quilon), India who are Pioneers in the cashew industry since 1925. Our firm was established in the year 1985 and has made a mark as a leading
processor and exporter of cashew nuts and cashew ingredients.
Our products are exported to USA, Japan, Middle East, European Union, and several other regions across the world where they always meet and exceed customer's expectations . For this, we have also been awarded 'Two Star Export House' status by the Government of India. Our strengths are in timely delivery of high quality cashew kernels at competitive prices.
Our subsidiary Quilon Speciality Foods Pte. Ltd. Singapore supplies high quality cashew kernels from our processing facilities in Vietnam to discerning customers in the world market.
We, Quilon Foods Pvt Ltd., affirm our commitment to be a socially responsible organization and wish to work towards sustainable business activities by involving all the stakeholders and by pursuing the principles of Corporate Social Responsibility as enunciated in ISO 26000.
A renowned processor and exporter, Quilon Foods Pvt. Ltd. offers cashews in the following forms:
White Wholes (WW)
Scorched Wholes (SW)
Scorched Whole Seconds (SSW)
Brokens
Why Quilon Foods Pvt. Ltd.?
A perfect blend of human skill and technological edge
Hygienic & highly secure packaging : Endowed with excellent preservation techniques to enable the products to remain fresh longer
Extensive and rigorous quality checking done at all levels
Customized solutions are always made available on customer request.